RHOA | Sheree Whitfield selling 'Who Gon Check Me Boo' shirts at Nordstrom
Now, Whitfield is trying to capitalize off of its popularity by hawking the famous phrase in Nordstrom stores nationwide. The real housewife, who's been talking about She By Sheree since 2009, debuted her line at Nordstrom this week with exclusive, limited-edition creations for men and women.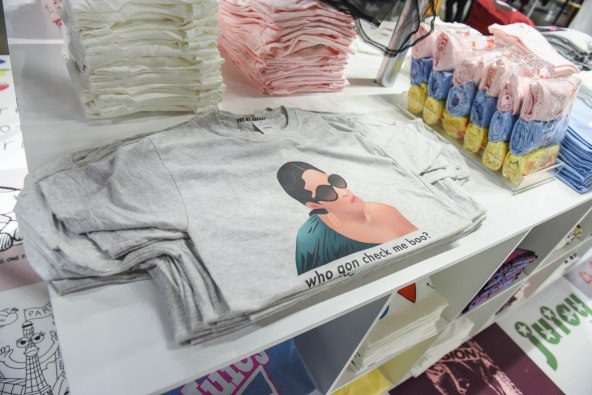 Whitfield's currently peddling "Who Gon Check Me Boo" shirts at The Pop-In@Nordstrom x Hanes store. Her designs are featured alongside Opening Ceremony and Juicy Couture but only for a limited time. Pop-In@Nordstrom x Hanes runs through Sept. 24.
"I'm super excited to finally be able to share this milestone and Nordstrom collaboration with fans!" Whitfield captioned the Instagram photo above. "Extremely grateful to Nordstrom and VP of Creative Projects Olivia Kim for curating this amazing opportunity putting She by Sheree' front and center at Nordstrom."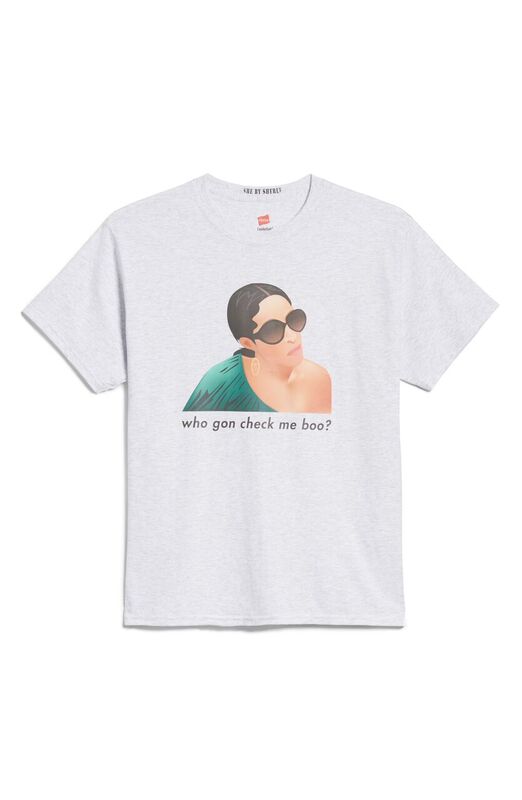 Whitfield's pal Kim Zolciak-Biermann, who also made a return to RHOA, can't hold back her joy for her friend. She said on Instagram, "CONGRATS to my girl @ShereeWhitfield on her #SheBySheree @Nordstrom debut!"
Sheree's signature "Who Gon Check Me Boo" T's are available online Nordstrom.com/Pop and in person at the following Nordstrom stores:
Downtown Seattle, Seattle, Wash.
Bellevue Square, Bellevue, Wash.
The Grove, Los Angeles, Calif.
NorthPark Center, Dallas, Texas
Michigan Avenue, Chicago, IL
CF Pacific Centre, Vancouver, B.C.
Even for hardcore RHOA fans, it's cool to reach back in the past and relive the messy moment that made the phrase immortal: