Desiree Rogers Steps Out In Leather Pants, Stiletto Boots
Former White House Social Secretary and Washington's Best-Dressed Woman, Desiree Rogers, stepped out in her new role on Tuesday night — Johnson Publishing's CEO — to Kate Betts' Everyday Icon Michelle Obama and the Power of Style book party in Manhattan.
And call us obsessed (we prefer the term "admirers," thankyouverymuch), but Desiree looked stunning in leather pants, a tailored blazer, stiletto boots and her cropped 'do.
Take a look (that's author Kate Betts on the right) and tell us what you think.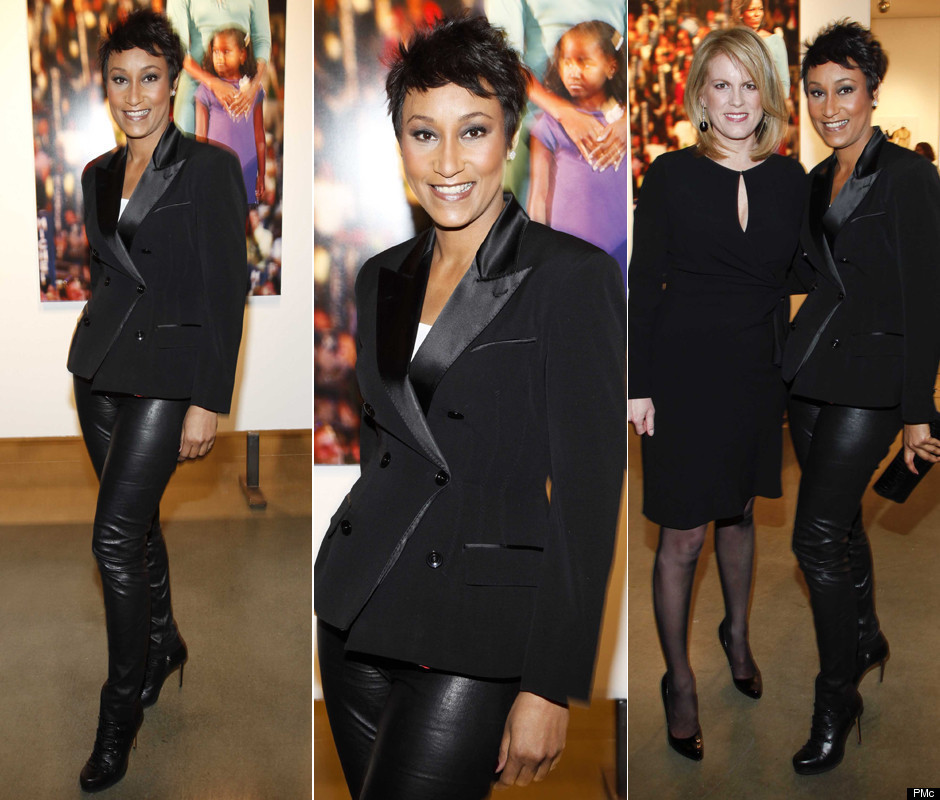 Desiree Rogers has been named chief executive officer of struggling Chicago-based Johnson Publishing—the world's largest African-American owned and operated publishing company.
Rogers, who stepped down from her Obama Administration job following the 2009 White House state dinner gatecrasher debacle, joined Johnson Publishing as a consultant earlier this summer, and on Tuesday the company announced that she would take over as CEO.