Dr. Lakisha Jenkins | One of the Most Powerful Women In the Weed Industry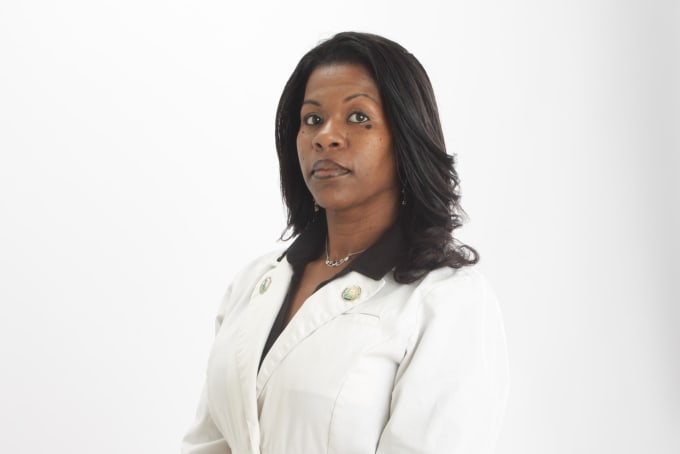 Unfortunately, despite the abundance of healing Dr. Jenkins gives back to the world, she went through great loss to get where she is today. "My oldest daughter Kiona was diagnosed with two different types of brain tumors in 2002 when she was eight years old, and I questioned whether chemotherapy and radiation was the right course of action for treatment for her," explains Dr. Jenkins. "I was informed that the State of California knows what's better for my daughter than I do and that if I did anything different than conventional treatment, then I'd be acting outside of medical advice and that I would be a threat to her. Unfortunately, I was forced to accept, but while she was going through chemotherapy and radiation, I started researching and studying for my doctorate, and figuring out other holistic alternatives."
Kiona passed away in January 2006, 12 days shy of her twelfth birthday. Dr. Jenkins now practices in her honor, going back to her roots and using ancestral healing techniques.
"My family is from the Mississippi band of Choctaw Indians, so we have Native American lineage and my grandfather is a native healer," she explains. "I just went back to my native roots and just researched." Along with her work as a healer, Dr. Jenkins strives to create room for minorities in the cannabis industry that is too often dominated by white men due to financial advantages and their inherent privilege.
"There's a privilege that is associated with being a white male in this country, you don't have that same type of fear that other minority groups or other people do and you're more in a position to take a risk in jumping into this industry," explains Dr. Jenkins, who has also been a part of the Minority Business Council for three years.
Her advice to women and other minorities looking to break through? "Be fearless and strong in your conviction. Know what you stand for and know what you are trying to accomplish and don't let anything get in your way. Surround yourself with other like-minded people who can be your support system and your tribe and then educate yourself, because education is going to be what's going to help you persevere. Because people are going to challenge you all the time. But if you can come back with those challenges with hard evidence and experience, and really speak to the level of professionalism that this industry is going to command, you'll be taken seriously."