Music | Singing Band DURAN DURAN "OUTRAGED" OVER COPYRIGHT LOSS
British new wave band Duran Duran "Outraged" after they lost a Copyright infringement lawsuit in a High Court battle! Duran Duran, comprise of Simon Le Bon, NICK RHODES, John Taylor and Roger Taylor argued that under US copyright laws, they were entitled to call for a reversion of the restrictions after 35 years.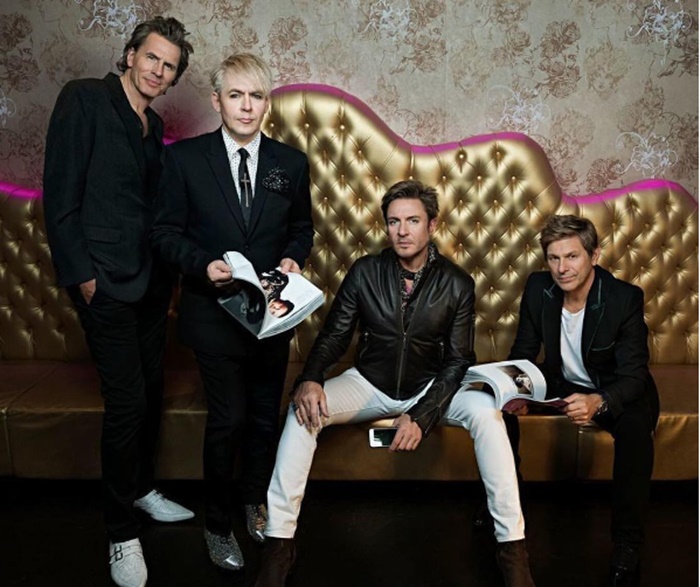 The band was fighting for the rights to such hit songs like 'Girls on Film', 'Rio' and 'A View to a Kill.' Duran Duran wanted to terminate the grant to Gloucester Place Music Ltd, which is part of EMI Music Publishing. They hold the US copyrights for their first three albums, 'Duran Duran', 'Rio' and 'Seven and the Ragged Tiger'.
Following the court's verdict, Nick said:
"We are shocked that English contract law is being used to overturn artists' rights in another territory."
Unfortunately their claim was thrown out by the court. Gloucester Place Music Ltd lawyers successfully arguing their case and won.  Gloucester Place Music Ltd – a Sony-owned firm – said:
"EMI has nothing but the highest respect and admiration for Duran Duran and their great songs. This has not been about seeking to challenge the US laws on copyright terminations, but simply a contractual issue in the jurisdiction of the UK courts to clarify the parties' rights on various songs."
As for, frontman, Simon Le Bon, he weighed in on the verdict, saying: The case had left the group "with a bitter taste. I know that other artists in similar positions will be as outraged and saddened as we are."
Nick also expressed his disappointment:
"We signed a publishing agreement as unsuspecting teenagers, over three decades ago, when just starting out and when we knew no better. Today, we are told that language in that agreement allows our long-time publishers, Sony/ATV, to override our statutory rights under US law. This gives wealthy publishing companies carte blanche to take advantage of the songwriters who built their fortune over many years, and strips songwriters of their right to rebalance this reward."
He concludes:
"If left untested, this judgment sets a very bad precedent for all songwriters of our era."
This is one of those things you NEED to know before signing to a label, because you end up signing off you lives work to make the label rich. Learn from Duran Duran, not all contracts and deals are good ones.