Married Dallas Cowboys owner Jerry Jones insists photos showing him with strippers five years ago were 'misrepresented' as he breaks his silence
Married Dallas Cowboys owner Jerry Jones has insisted that photographs showing him posing with strippers five years ago were 'misrepresented'. Finally breaking his silence on the racy images a week after they were released, the 71-year-old billionaire told reporters after practice on Sunday that everything was not as it seemed. 'Someone has misrepresented photos taken at a restaurant five years ago for their own purposes,' he said. 'And so I'm not just going to comment. That's really all I'd like to get into.'
The images showing Jones – who has three children with his wife of 50 years – posing with two strippers at a Dallas restaurant emerged on August 3 when they were shared on Twitter.
The man who published the photos, which appeared on websites including TMZ, claimed they were taken by someone else to extort Jones, who is worth an estimated $2.7 billion. Shortly after the pictures surfaced, the two women who are seen posing with Jones insisted they were so drunk on the night in question that they can remember very little. On Sunday, Jones, who had previously refused to publicly comment on the images, also refused to shed more light on the situation. 'I don't want to comment on it anymore, but I have known about it for five years,' he said, the Star-Telegram reported.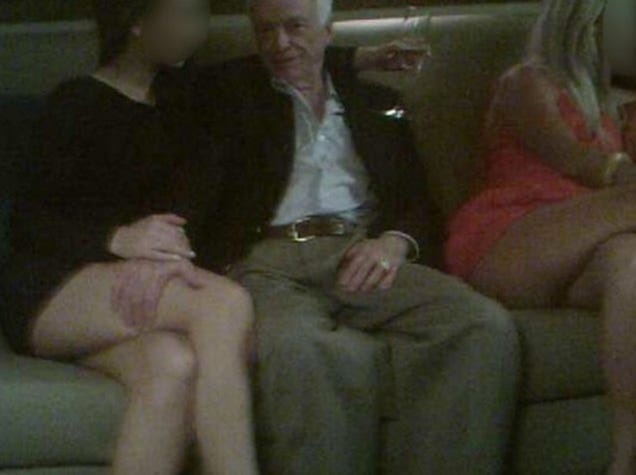 Previous reports by TMZ, claimed that the strippers – Lindzie and Jordan – contacted their lawyers out of fear that the married billionaire would go after them in court. 'There was a lot of alcohol involved,' the women said, denying that they had anything to do with leaking the photos or being a part of an extortion plot against Jones.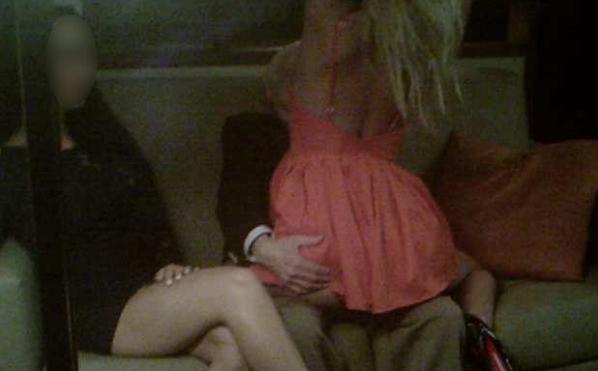 The photos show Jones grabbing one blonde woman's breasts some five years ago. In another shot, a brunette woman on her knees grins as she leans her head against the man's pelvic area. Jones appears to be in a restroom with both women in the two pictures. Despite their poses, the women told TMZ that a third friend snapped the pictures and that neither of them had noticed photos were being taken. The women deny that they wanted the pictures to go public.
The photos emerged in connection with a manifesto posted online titled 'Uncovering the Truth' which has 'For: Jerry Jones' written on the cover.  A link to the report was tweeted to several news outlets on August 3.
According to the manifesto, the pictures were taken by a different person to blackmail Jones, but the manifesto strays into theories about numerology and he also calls himself the 'Son of God'.  Sources told Deadspin that the man who tweeted the link to the report 'used to be fairly well connected in Dallas' and would often attend parties with Cowboys and Mavericks players.
Jones has been married to his 72-year-old wife Gene for 50 years. They have three adult children together: sons Stephen and Jerry Jr and a daughter Charlotte. All three of their children work for the Cowboys company and the couple have nine grandchildren. Jones is described as a 'dedicated businessman and family man' on the Cowboy's official website.