Man Power | Damion Ellis launches Soulcial Scene to help Black-owned businesses
Detroit native Damion Ellis discovered a way to combine his love for the finance industry, his dream of entrepreneurship and his passion for community activism, into a unique entrepreneurial endeavor that's positioned to help Black-owned businesses attract additional revenue with his new company, the Soulcial Scene. The Soulcial Scene is a shuttle service that shuttles after-work crowds to Black-owned bars and restaurants for "happy hour" with the purpose of cultivating economic development in urban areas across the country.
Ellis, who is one of the founders, has had his share of successes in other arenas, which includes successfully completing the Detroit Public Schools $500 million construction program with the Walbridge Joint Venture as the budget manager, working for General Motors global treasury department as a senior treasury analyst where he was responsible for analyzing the funding needs of GM's global business units located in over 70 different countries and becoming a financial services expert, executing over $12 billion in financial transactions.
The former Wall Street prodigy manages to continue to fulfill each of his passions by currently serving as the president of the Soulcial Scene, co-founding Black Bridge Development and serving as a financial adviser to several small business clients in the Detroit area. Rolling out got the opportunity to chat exclusively with Ellis in detail about his background and developing the Soulcial Scene. Read below to get the scoop.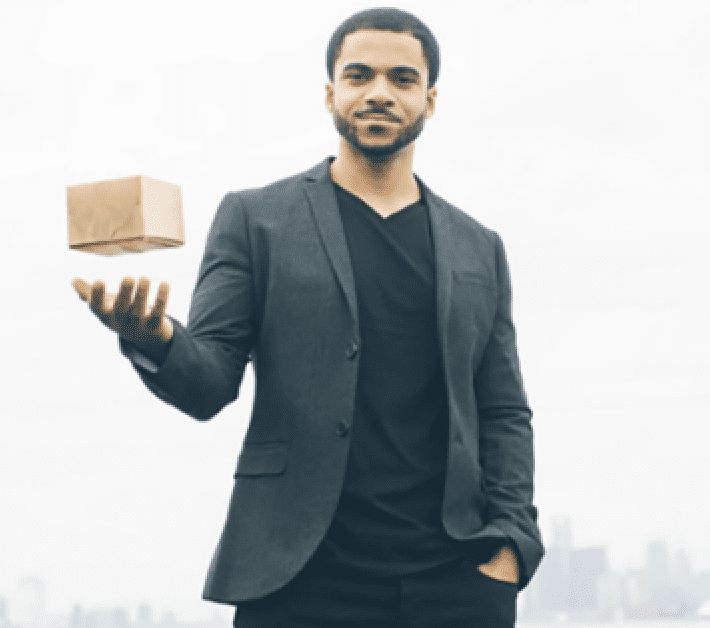 You have quite a résumé. You graduated from Howard University with a finance degree and have worked on Wall Street managing millions and millions of dollars. How did you decide to make the jump from finance to entrepreneurship?
I majored in finance at Howard University. Initially, I started out in New York on Wall Street and basically, we were doing what would be considered high level structured finance stuff. But that experience molded how I think about things and basically, I always think about numbers whenever I  approach any problem. You follow the money, you follow the numbers, you use statistics and data. So, the transition or the push that drove me away from corporate America into my own entrepreneurial venture was basically paying attention to the numbers affecting the issues plaguing black progress. The two numbers that really pulled me are Black business owners hire black people at a 64 percent hiring rate and non-Black business owners hire Black people at a 10 percent hiring rate. So, for me, a lot of our solution is going to come from employment opportunities and I would like for Black business owners to be in position where they are hiring people because they hire people at the highest rate relative to any other type of business owner so working at my latest job with General Motors in their treasury department, working there and working like 14 hour days and getting stressed out and you know, all of the things going on nationally related to police brutality and other related issues, it started to really affect me. Then the numbers just started to really jump out at me and it was like "Why am I investing 14 hours of my days, my most productive time of my day, you know, 8 o'clock [in the morning] to 8 o'clock at night and when I get home I don't really want to do anything else, why am I investing all of this time to help GM get stronger and grow when I know they're not going to hire at the rate that a Black business owner would hire. So, I started this company called Soulcial Scene and our sole purpose is driving revenues to Black business owners with the intention of putting them in a hiring position because of those favorable hiring statistics.
Tell us more about how the Soulcial Scene will work to bring more business to Black-owned businesses around town. 
The concept is based on really as much as we can, increasing the revenues of Black-owned businesses. As far as the experience goes, as far as the people we're targeting, it's kind of like a network, a young professional type of environment, where we're trying to create this space where young people — Black, White, whoever — in Detroit or in any other urban area — can come together and network. And also have a good time, have some good drinks and not be in this formal suit and tie setting where it's like a formal networking event. It's just a happy hour, but you're happy "hour-ing" with pretty important and successful people In the city. So, basically with the shuttle, we may have a theme of music and it may be Detroit trap music or something and on that shuttle, we'll play local artists from Detroit. On the ways to the different bar crawl we'll be playing a certain theme and certain holidays we may have a certain theme too. Once you get to the bar or restaurant, there will also be a theme and we would have Soulcial Scene drink specials, our own special drinks, which will all go hand in hand with whatever days that we're running the shuttles. We'll also have material on the buses advertising other Black-owned businesses and also giving some type of background on the bars that we are visiting on that particular day.
How do people get involved from both a business perspective and a potential member's perspective?
What we're doing now, everything is run thru our website which is soulcialscene.com. When you go to that page, there are links that say "Get Soulcial" and if you clink on that link, it will take you to where you can enter in your information. From there, we reach out to you and send you an email letting you know how and where you can sign up to become a member. As a business owner, right now we're reaching out to people. Those who reach out to us, they reach out to us through our Facebook page, which our handle is Soulcial Scene. Some articles have been published on what we're doing too, so our contact number has been in those articles, as well as our email address which is info@soucialscene.com. They've reached out to us there directly [through email] and that's how we've built relationships with companies that we haven't retroactively reached out to. But they've reached out to us through email, social media and through our website also.
That all sounds great! Last question, how did you come up with the name Soulcial Scene?
Well, I think having soul and soul music is kind of synonymous with Black culture and it's a play on words, where of course anything social –  where it's like soul train or whatever you want to reference, these things are usually related to Black culture. So, by our initiative being to increase the revenues to Black-owned businesses while using a social platform, we just came up with that name through brainstorming. And once that rattled off, the reaction from the group was one where it was like "all right that's it — that's the name" and once we went public with it, the response was just great.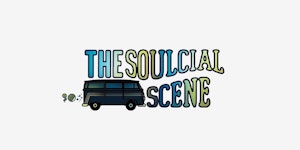 More News:
A local startup, the Soulcial Scene, is developing a shuttle service to social events at black-owned bars and restaurants in Detroit, including happy hours, reports editor Brenna Houck of Eater Detroit. "Our goal is to use black-owned business growth as a tool to provide resources and job opportunities for black families, which we believe is the key to community transformation," says founder Damion Ellis, a former finance executive with General Motors.
The startup plans rides to events from 5:30 p.m. to 8:30 p.m. weekdays during the first week of every month.
The Facebook page says:
The Soulcial Scene, comprised of young black professionals, was created to promote and support local black-owned restaurants by creating a social Happy Hour experience shuttling residents and professionals to black business locations. To make a larger impact, the group plans to launch in the downtown and midtown areas to capitalize on the large office populations. Participants will be able to purchase tickets or subscribe to a membership to experience the monthly social event.

The Soulcial Scene's goal and mission is not simply to create another social event but to provide an avenue for growth opportunities for black-owned businesses to survive and thrive in metropolitan cities such as Detroit. Since black business owners hire black employees at a 64% hiring rate versus 10% for non-black business owners (Euquant.com), the long-term goal is to also increase black employment. Detroit will be the pilot city but the group has future plans to launch in Chicago, Los Angeles and Washington, D.C.
We estimate a startup cost of $15,000 which will pay for renting shuttles, marketing materials and administrative items. We expect to use revenues generated by fees collected from business owners to sustain the shuttle service after the initial startup costs are raised.