Celebs step up with donations for Hurricane Harvey relief: Kevin Hart calls out stars to join in
Kevin made a call and some have answered. Kevin is asking for all who can to donate at least $25k towards the survivors of Hurricane Harvey.
Kevin Hart has always been about charity and helping others who are in need. The comedian has supported the Make-A-Wish Foundation, NAACP, United Negro College Fund and the Alzheimer's Association. When it comes to his hometown of Philadelphia, he is a constantly giving back and once donated more than 500 computers to its school system. But now Kev is calling on his celeb friends to step up, and we are sure they will listen.
As we all know, Hurricane Harvey has devastated parts of Texas and Louisiana. Reportedly, five people have been killed and more than a dozen injured. Now, true to form, the comedian is calling for celebs to take action.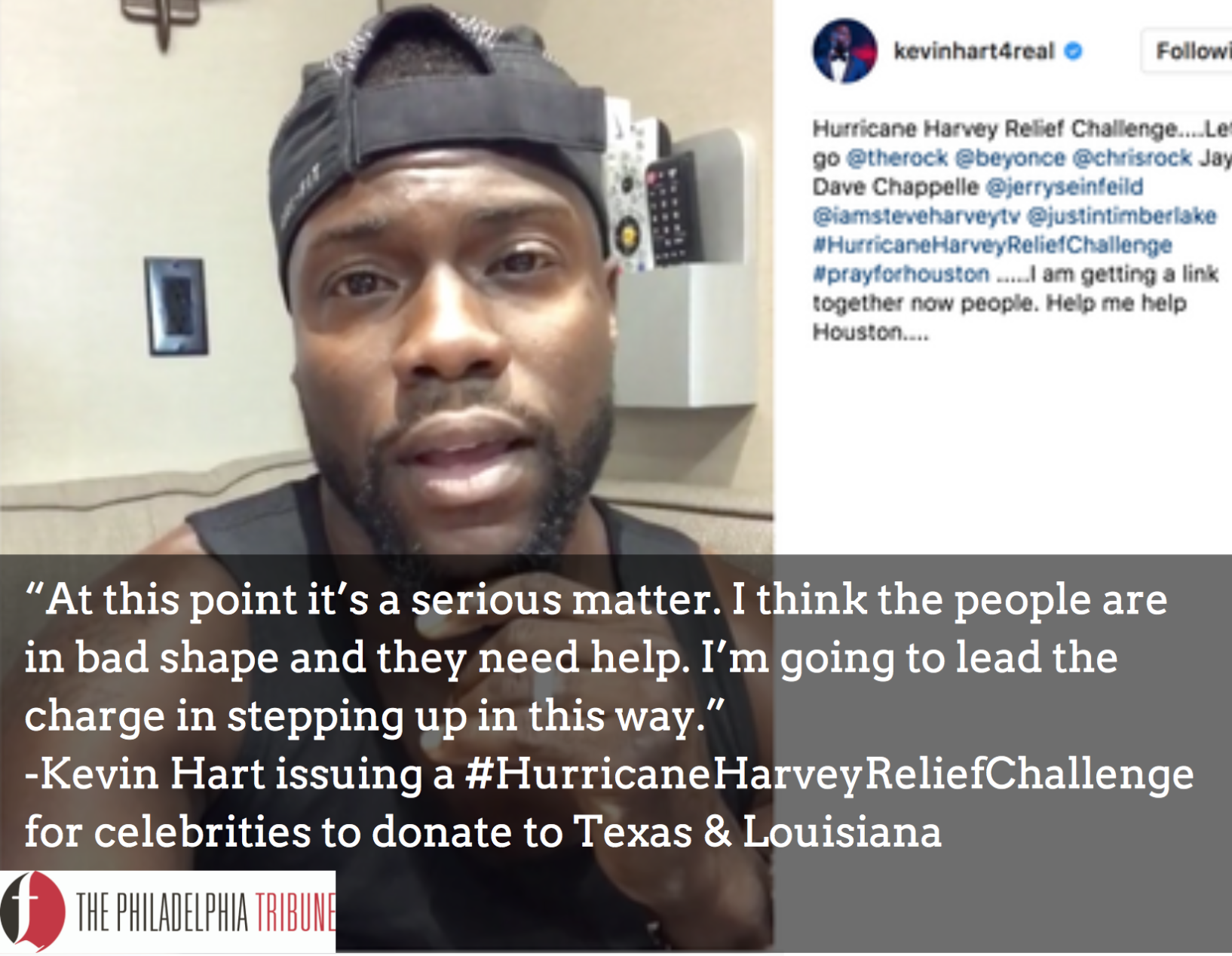 Hart said on Instagram, "I think we participated in a lot of challenges on the internet, some meaningful, some meaningless, but we've all done them/ At this point I'm going to start a real challenge. I'm challenging a lot of my celebrity friends to follow my lead and donate $25,000 to Hurricane Harvey, to the Red Cross." He continued, "At this point, it's a serious matter. I think the people are in bad shape and they need help. I'm going to lead the charge and step up in this way."
Hart specifically called out Houston's prodigal daughter Beyoncé as well asDwayne Johnson, Justin Timberlake, Dave Chappelle and Jay-Z.
Check out our instagram page for video and follow: @swagggirlicious