DAMN | Kevin Gates to serve 30 months in prison for gun charge
We know the legal system won't let a black man live especially when it's a black man who is wanting to do nothing more than to just live. Mistakes, flaws and all.
A Louisiana rapper whose 2016 studio album reached No. 2 on the Billboard Top 200 was sentenced to 30 months in prison Wednesday after pleading guilty to a gun charge from a Chicago arrest. Kevin Jerome Gilyard, 31, known by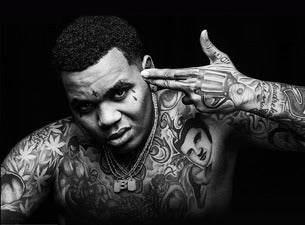 his stage name Kevin Gates, pleaded guilty to being a felon in possession of a firearm in connection with a 2013 arrest, according to court records. Gilyard was arrested around 8:10 p.m. on Oct. 29, 2013 in the 7200 block of South Stony Island Avenue, according to police records.
Arrests warrants were issued against Gilyard at least twice in the case, once in 2013 when he failed to show up in court, and again in December 2016, according to court records. He was back in custody at the end of March, according to court records, and had been held ever since. In handing down the sentence, Bridgeview Branch Court Judge Neil Linehan gave Gilyard credit for 34 days already spent in jail in the case, according to court records.