Kendu Isaacs trys to calls out Mary J. Blige on social media during BET Awards
Before Blige got into her performance, she alluded to the fact that someone was taking trips with that b—- and spending money on shopping sprees and how she didn't deserve that, but she is moving on. Issacs was apparently watching, snapped a photo of his TV screen and responded on social media.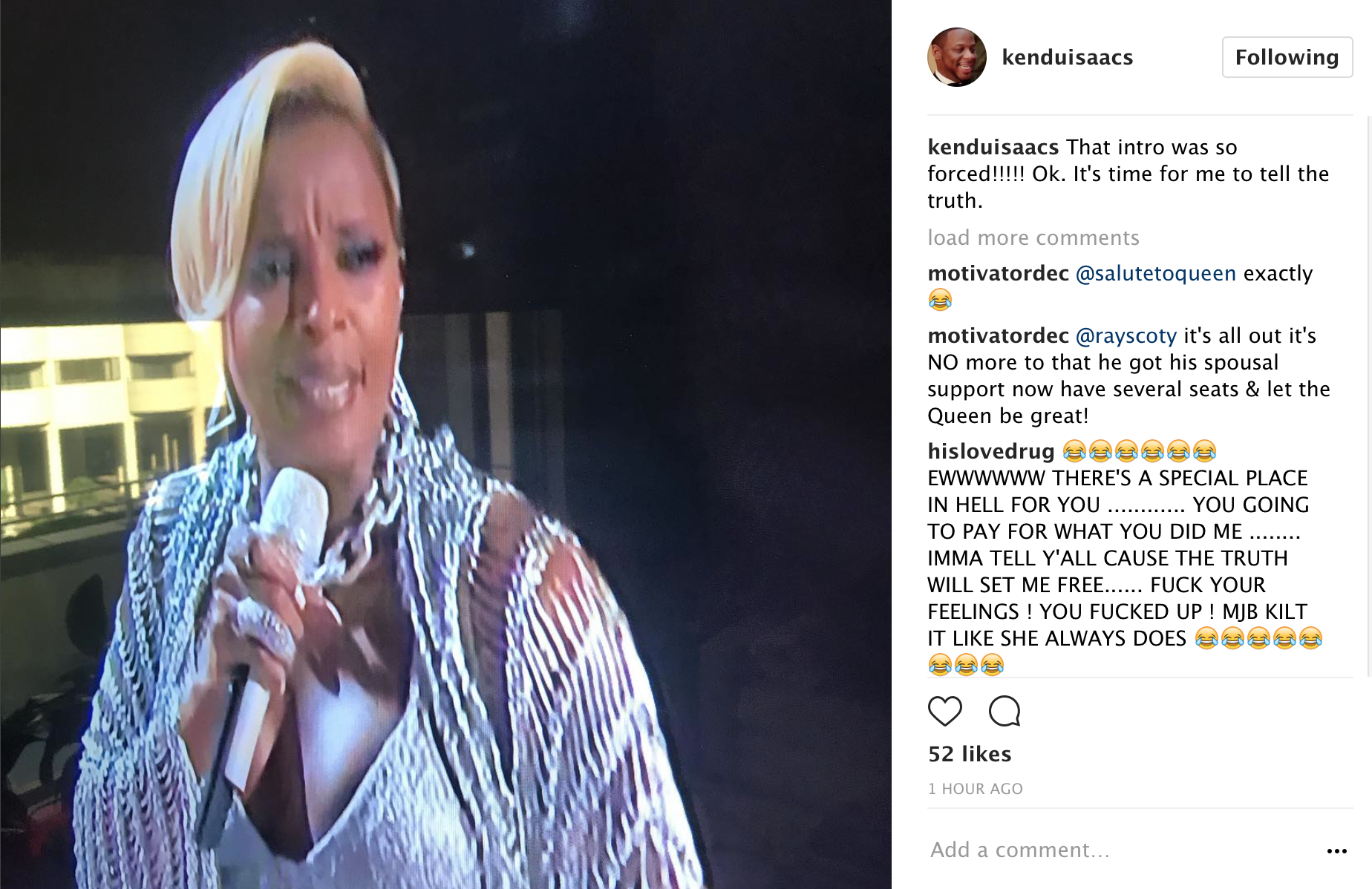 What we really would like to hear from Issacs is the truth about whether he cheated on Blige. But I guess we'll have to settle for the second post he put up professing his "love." Blige's legal troubles haven't ended as she was ordered by the court last month to pay Issacs $30,000 per month for temporary support and to handle his attorney fees in a lump sum amount of $235,000 payment. And yet Issacs still feels the need to make comments about Blige still being pissed off?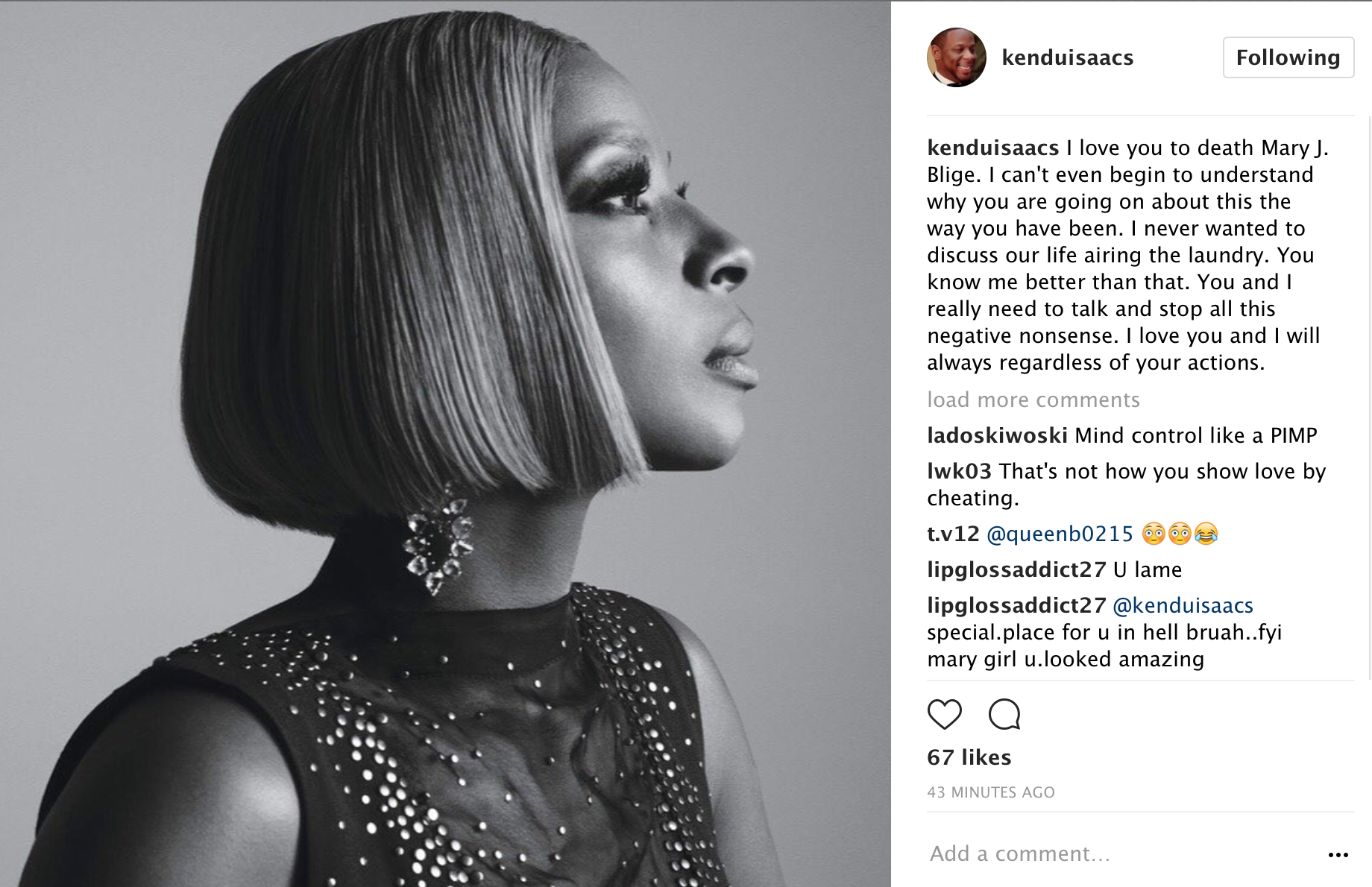 Side Note: Issacs needs to go kick rocks.