Why it was important for the Falcons to honor Michael Vick
Michael Vick's impact goes beyond the football field. From the commercials to the billboards, Vick dominated not only the City of Atlanta but also the whole world of sports in the 2000s. His reign as the primary starting quarterback of the Atlanta Falcons only lasted four seasons, but the era felt much longer.
At a time when hip-hop's focus began to shift to Atlanta, and cornrows were the most popular hairstyle, there was Vick in all of the biggest music videos rocking his swag. What Allen Iverson was to the NBA, Vick was for football. A new style was brought to the leadership positions of each sport — point guard and quarterback. Vick simply made football in the Georgia Dome a must-see from 2002-2006.
Former NFL quarterback Donovan McNabb was also a prominent dual-threat quarterback in the league at the time, but Vick's 4.33 speed was unmatched. Without Vick, quarterbacks like Vince Young, Lamar Jackson, Terrelle Pryor, Cam Newton and Deshaun Watson wouldn't be allowed to be the quarterbacks they were/are in their respective careers.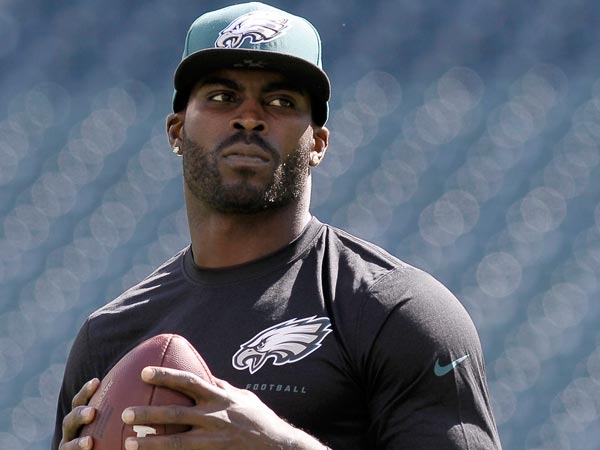 "Michael Jackson was the King of Pop, and he changed the culture," Todd McClure, who played with Vick all six seasons, said. "Michael Jordan – who I consider the king of the court – he changed the culture. Michael Phelps, king of the swimming pool, he changed the culture. Michael Vick, King of Atlanta, he changed the culture."
So after all of this obvious impact, it should have been a given that the organization honored Vick once his playing career was over, right? Well, even when the team saluted him and one of the franchise's best receivers of all-time in Roddy White, many were critical of the Falcons' decision to bring back the former superstar.