FaceApp Learns Nothing from Past Mistakes, Introduces and Promptly Removes More Racist Filters
The newest filters let users render their selfies with "Asian, Black, Caucasian and Indian" features, because apparently Blackface and its derivative forms are hot with young people right now. FaceApp should have taken a hint from the backlash it received in April for filters that artificially lightened users' skin to make them, in the company's own words, "more attractive."
Spoiler: It didn't.
Mic reported yesterday (August 9) that the company introduced an update that morning that included "Asian, Black, Caucasian and Indian" filters. The critical tweets above and below demonstrate how the filters artificially alter skin and features to render them stereotypically Black, White, East/Southeast Asian and South Asian: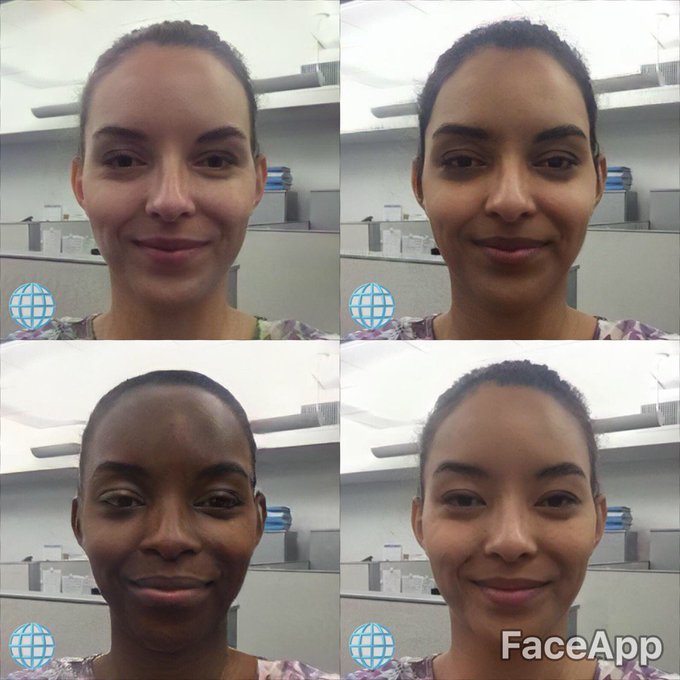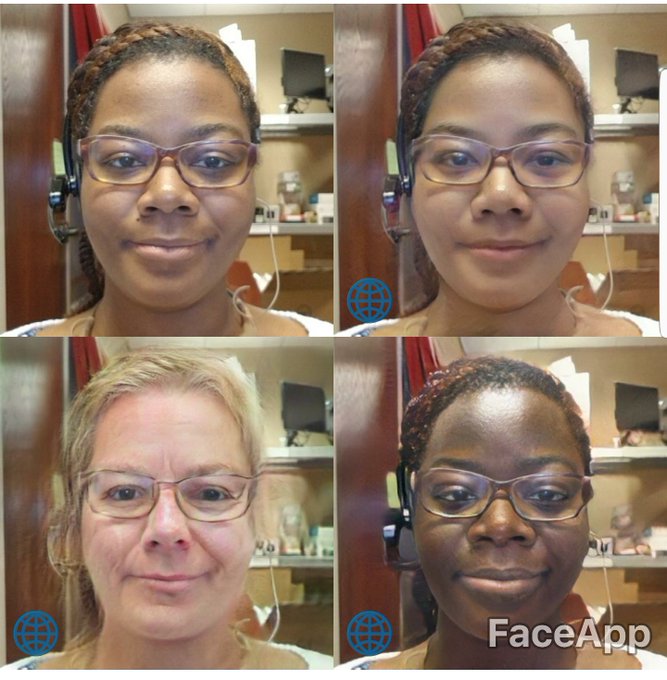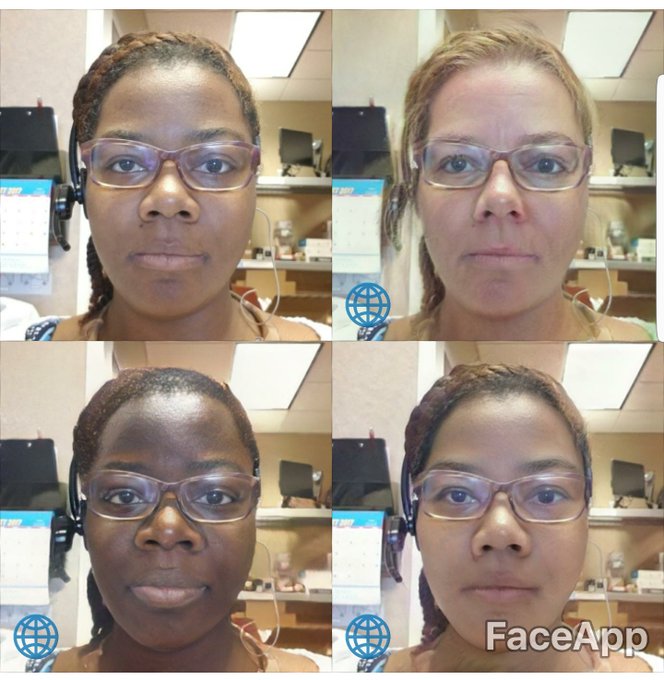 FaceApp CEO Yaroslav Goncharov apologized for the earlier Whitewashing filter and attributed it to "an unfortunate side-effect of the underlying neural network caused by the training set bias, not intended behavior." He took a different approach this time around, telling 

The Guardian

 that the filters were "designed to be equal in all aspects."
"They don't have any positive or negative connotations associated with them," he added. "They are even represented by the same icon. In addition to that, the list of those filters is shuffled for every photo, so each user sees them in a different order." Roughly five hours after his statement was published, Goncharov told Mic that "the new controversial filters will be removed in the next few hours." They are no longer available to users, and Goncharov has not yet explained the reason for their withdrawal
Snapchat faced similar backlash last year when a filter added dreadlocks and darkened users' skin in "honor" of Bob Marley and marijuana advocacy holiday 4/20.