Longtime NBA agent Henry "Hank" Thomas died Saturday at age 64. Thomas represented NBA stars like Dwyane Wade, Chris Bosh and Tim Hardaway over his career and seemed to have a big impact on his clients. Wade posted a heartfelt note about Thomas on his Instagram account, saying Thomas was a father figure and mentor in his life.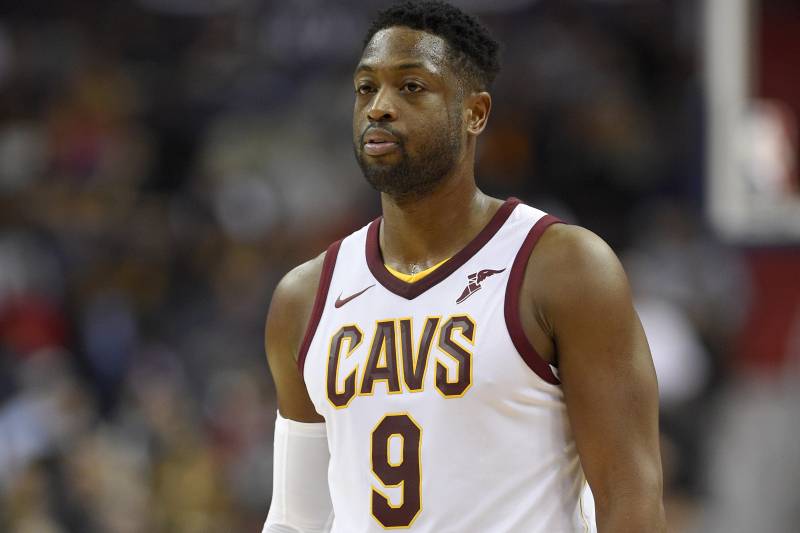 "I'm writing this letter to you as I cry both tears of SADNESS and tears of JOY. I know — I know — I can hear your voice saying "Come on my man you got this!" I can picture your face and feel your hugs in so many moments in my life. Whether it's you hugging me and saying how proud you are of me or congrats on winning a NBA championship or you hugging me and saying everything's gonna be alright—we will get thru this. I can't thank you enough for these last 15 years," Wade wrote.

"You should be so proud of the job you did on this young misguided kid from Chicago. I was a young 21 when we met and i needed a man's love. My dad and I had things to work out and I was leaving my father figure Coach Crean, so you stepped in right away and became that MAN I desperately needed.

"I hate saying my "agent" because you have always been way more than that to me. I cry these tears because selfishly I wanted you to be there when I got my jersey retired or when I gave my hall of fame speech or when I had a daughter. I got so many questions on how to raise a strong, confident, intelligent, independent black woman. I hope you don't mind but I will still be calling on you for guidance. I love you Henry (Hank) Thomas—THANK YOU for loving me right back. Be at peace. We (your family) got this!!! Your son Dwyane!"
Wade, now with the Cleveland Cavaliers, missed Friday night's game against Indiana to go to Chicago to be at Thomas' side. According to Cleveland.com, Cavs coach Tyronn Lue and general manager Koby Altman have told Wade to "take his time" before returning to the court.
"However much time he needs to take to get over what he's going through, then he'll be back," Lue said.
According to the Sun Sentinel, the Miami Heat had a moment of silence for Thomas before Saturday's game against Charlotte. Heat coach Erik Spoelstra said Thomas, who helped negotiate contracts for Bosh and Wade as they joined forces with LeBron James, has been part of the organization's "extended family."
From the Sun Sentinel:
 Thomas was a particularly influential presence in the Heat's formation of the Big Three championship core in 2010, representing both Bosh and Wade at the time, while also part of the agency that represented LeBron James. In the wake of James' free-agent departure to the Cleveland Cavaliers in 2014, Thomas immediately negotiated a maximum-scale free-agent contract to keep Bosh with the Heat.