Disney Officially Adds Beyoncé to Star-Studded Cast of 'Lion King' Remake
On Wednesday, it was confirmed Beyoncé has been cast as Nala alongside Donald Glover, who will play Simba, a childhood friend and later love interest, in in Jon Favreau's take on the 1994 movie, The Lion King.
To paraphrase Simba: I just can't wait…for 2019. That's when Disney will release its much-anticipated remake of The Lion King, and the star-studded cast Disney announced on Wednesday only added to the buzz. Disney confirmed what's long been speculated; that Beyoncé will voice Nala, the childhood friend-turned-love interest of Simba. The lead lion himself will be voiced by Donald Glover.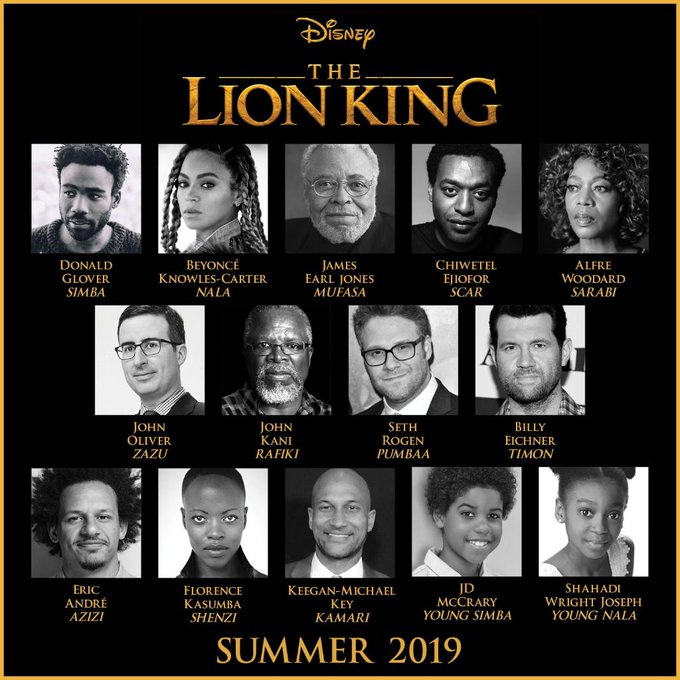 James Earl Jones is reprising his role of Mufasa, the character he voiced in the 1994 animated version of the film. The cast is rounded out by Chiwetel Ejiofor as villain Scar, John Oliver as uptight hornbill Zazu, and Billy Eichner and Seth Rogan voicing the comedic duo of Timon and Pumbaa.
Here's the rest of the star studded lineup:
James Earl Jones – Simba's father Mufasa
Chiwetel Ejiofor – Simba's uncle Scar
Alfre Woodard – Simba's mother Sarabi
JD McCrary – young version of Simba
Shahadi Wright Joseph – young Nala
John Kani – Rafiki
John Oliver – Zazu
The new Lion King is set to open July 19, 2019.