Democrats cut ties with Harvey Weinstein as fresh allegations emerge
Film producer Harvey Weinstein has been fired from The Weinstein Co., effective immediately, following new information revealed regarding his conduct, the company's board of directors announced Sunday. Weinstein had previously voluntarily taken a leave of absence following decades of sexual harassment allegations detailed Thursday in a New York Times expose. The board on Friday endorsed that decision. But it went further Sunday, removing Weinstein from the company he co-founded.
In a statement, the board cited "new information" about Weinstein's conduct that has emerged in the past few days. An attorney for Weinstein didn't immediately comment Sunday. A spokesperson for The Weinstein Co. declined to provide details on Weinstein's firing. The New York Times article chronicled allegations against Weinstein from film star Ashley Judd and former employees at both The Weinstein Co. and Weinstein's former company, Miramax, over the course of several decades. The report made an enormous impact felt throughout the movie industry and elsewhere.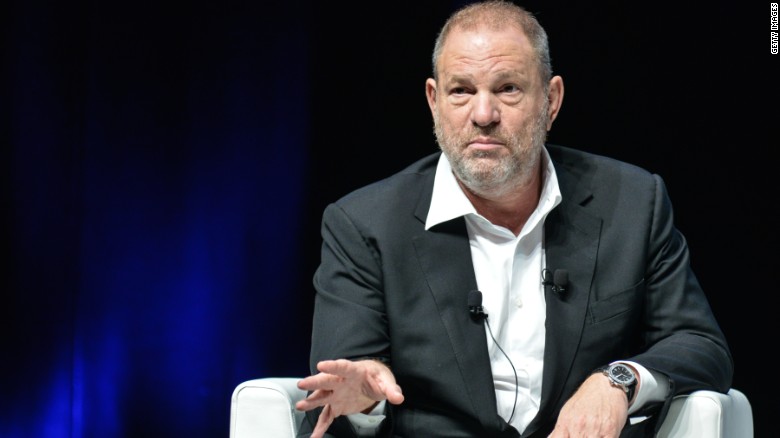 Harvey Weinstein on Thursday issued a lengthy statement that acknowledged causing "a lot of pain." He also asked for "a second chance." But Weinstein and his lawyers have criticized the New York Times' report in statements and interviews. "We are confident in the accuracy of our reporting," said a New York Times spokesperson in a statement. "Mr. Weinstein was aware and able to respond to specific allegations in our story before publication. In fact, we published his response in full."
Weinstein has given more than $1.4m in political contributions since 1992, virtually all to Democrats. In an extensive report by the New York Times last week, it was alleged that Weinstein had reached at least eight settlements with women he had sexually harassed, and that he would invite women to his hotel room under the guise of work and then greet them naked or ask them to massage him or watch him shower.
Among Weinstein's accusers are the actors Ashley Judd and Rose McGowan, the latter of whom allegedly reached a $100,000 settlement for an incident of misconduct that happened when she was starring in Scream. On Saturday Donald Trump waded into the scandal, telling reporters at the White House: "I've known Harvey Weinstein for a long time. I'm not at all surprised to see it."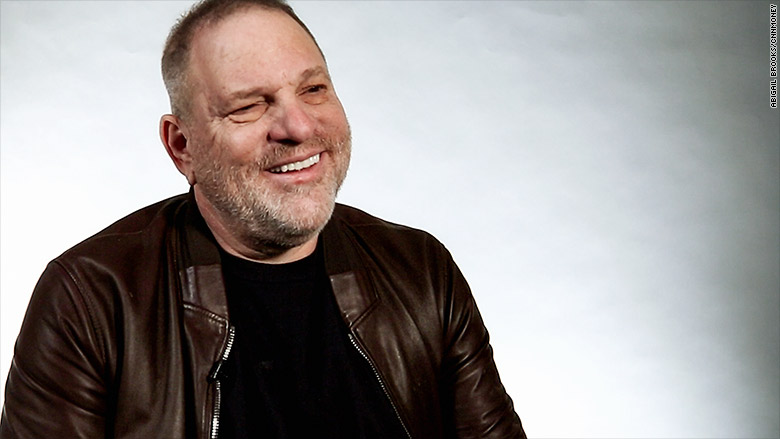 More allegations against Weinstein emerged over the weekend. Liza Campbell, a British artist and writer, alleged that he had asked her to join him in the bath. A TV reporter said Weinstein had masturbated in front of her, and a waitress who worked at a restaurant in Weinstein's office said she had witnessed him dining with and being inappropriate towards a succession of young women.
Campbell told the Sunday Times that she had gone to see Weinstein at the Savoy hotel to discuss film scripts when he disappeared into the bathroom and then asked her to "jump in the bath" with him. She said he then called out to her: "Come on, it'll be fun. We can drink champagne. You can soap me – whaddaya say?" Campbell said she tried to leave the hotel room but two of the doors were locked, and it was only after she found a third door that she was able to leave.
Senator Elizabeth Warren, who has been tipped as a possible 2020 presidential nominee, said she was donating $5,000 received from Weinstein to Casa Myrna, a charity that fights domestic violence. Others Democrats who followed suit included the senators Patrick Leahy, Martin Heinrich, Cory Booker, Al Franken, Bob Casey and Richard Blumenthal.
Weinstein was key in influencing other Hollywood heavyweights to make political donations, and he contributed substantially to Barack Obama and Hillary Clinton's campaigns. The Democratic national committee has received almost $250,000 from him over the past two decades. It announced it would be contributing the $30,000 Weinstein had given this year to organisations that promote women in politics, but it was criticised for not donating the total of all Weinstein's contributions over the years.
Weinstein's allegedly inappropriate behaviour towards women he worked with and those who starred in his films has been referred to as an open secret in Hollywood.
Budowski said there had been an unspoken rule that he was not be disturbed when dining with these women and that "after dining, Weinstein and a woman would often disappear for a while, exiting the restaurant through a side door". In another account, Lauren Sivan, a TV journalist, alleged that Weinstein had once cornered her in a restaurant kitchen, and, when she refused his sexual advances, masturbated in front of her.
Weinstein has expressed regret for his inappropriate behaviour towards women stretching back decades, saying "I own my mistakes", but his lawyers say he also denies many of the allegations made against him. Weinstein has taken a leave of absence from his company as internal allegations are investigated.