Bloody weekend of shootings in Myrtle Beach
The city of Myrtle Beach, South Carolina, is a popular tourist destination but now people are shunning the city after a violent Sunday. Police report that they were notified of three shootings in an eight-hour time frame. One shooting was streamed live on Facebook and posted by user Bubba Hinson. It took place in the downtown area near a popular hotel and was preceded by a large gathering of what are presumed to be teens.
A fight suddenly breaks out and three young Black men are seen getting into a physical altercation with another man in a white T-shirt. The victim of the assault then jumps to his feet and is seen pulling out a gun and firing randomly into the crowd. During this whole incident, Hinson is describing the scene in a thick Southern accent and giving colorful descriptions of the participants. At least seven people were injured during the shooting, fortunately, no one was killed.The shooter in the video has been identified and arrested by police.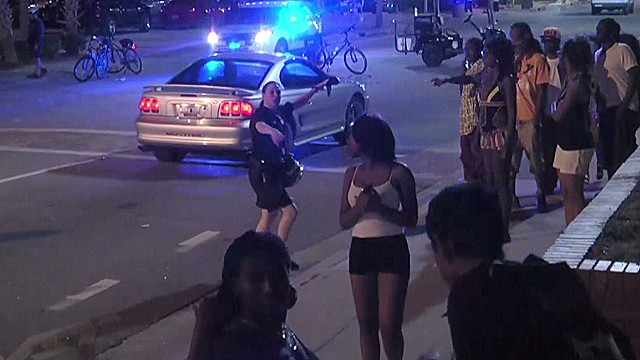 It was the third shooting in the city within eight hours, earlier a gunshot victim was found at Coastal Grand Mall around 4:30 p.m. Saturday and there was also a report of shots fired at the Crown Reef Resort on Ocean Boulevard about 10 minutes later.  Mayor John Rhodes stated during a press conference "Social media puts the word out quickly. It does not look good for the city of Myrtle Beach. We're gonna send a message to do everything that's humanly possible to stop this violence in our city. I'm sorry for our city that this happened."
Written by: Mo Barnes