A Tribe Called Quest Performs For The Last Time, Ever
Legendary hip-hop group A Tribe Called Quest has officially called it quits. Tribe recorded six classic albums since their debut in 1988 on the Jungle Brothers' album Straight Out The Jungle.
After 29 years together, Tribe performed their farewell show last show at Bestival in the UK last night. UK rapper Dizzee Rascal was on hand to open the show, which served as a fitting tribute to late group member Phife Dawg. Phife passed away in March of 2016 at the age of 45, from complications relating to his fight with diabetes.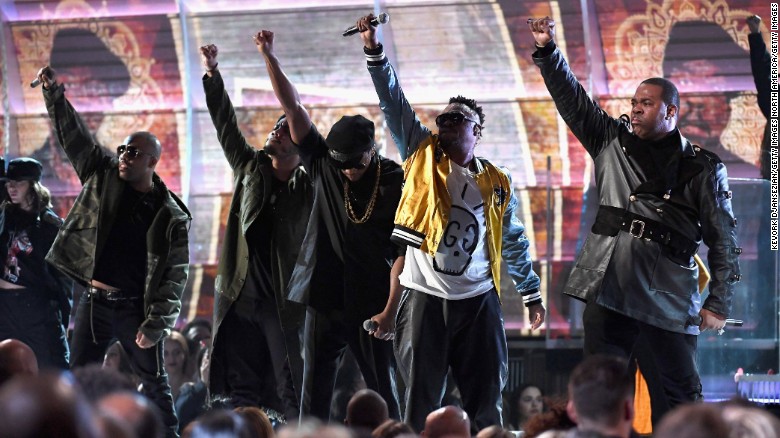 His death came just as the group was preparing to release their sixth and final album We Got It from Here… Thank You 4 Your Service. Tribe, along with longtime collaborator Consequence, ran through popular hits like "Check the Rhime," "Sucka Nigga" and "Can I Kick It" during their emotional, final set as a group. "A Tribe Called Quest, we suffered a blow. We lost our boy Phife Dawg," Q-Tip told the crowd "This is gonna be our last show as A Tribe Called Quest ever."